Call us
+7 (727) 3 555 111
Fund's general sponsor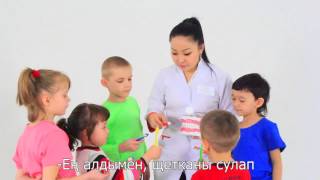 Watch all videos
MISSION OF THE FUND - CREATING CONDITIONS FOR PERSONAL FULFILMENT OF CHILDREN AND YOUTH FROM LOW-INCOME FAMILIES AND ORPHANAGES
Three main programs of the Fund are aimed at fulfilling the organizations mission: a program of educational grants, "Give a smile" dental care program and schools support program
More
WE DESCRIBE OUR ACTIVITY AS A TRIAD FOR SUCCESSFUL SOCIALIZATION OF CHILDREN IN THE FORM OF WELLNESS PROGRAMS, AS WELL AS PEDAGOGICAL AND EDUCATIONAL COMPONENTS

Zhakiya Sarsenov Education (Program of educational grants)
Ensuring sustainable livelihood and employment through improving access to quality education, support through lessons, employment assistance.

Health ("Give a smile" dental care program)
Improving access to dental and orthodontic services for children from the target group.

Mentoring (schools support program)
Formation of positive values, patriotism, motivation for active civic position.