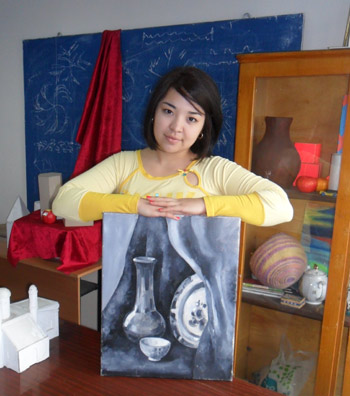 We describe all the activities of the Fund as a triad for successful socialization of children in the form of wellness programs, educational and training components.
I. Education (Zhakiya Sarsenov Education (Program of educational grants)
Objectives: Ensuring sustainable livelihood and employment through improving access to quality education, support through lessons, employment assistance. The program identifies and supports children's homes and boarding schools from extremely poor families having sufficient academic performance and motivation for further education.
II. Health ("Give a smile" dental care program)
Objectives: Improving access to dental and orthodontic services for children from the target group. Giving dental treatment and preventive care for children from disadvantaged groups on a regular basis
"Hygiene lessons" volunteer project
Objective: teaching children oral hygiene necessary to maintain their health.
III. Mentoring (Schools support program)
Objectives:
Formation of positive values, patriotism, motivation for active civic position.
Provision of targeted financial assistance to state institutions in order to provide welfare and conditions for children's normal education.